8 Eye-Catchingly Ear Jackets to Buy
Perhaps you've heard the saying, "The devil's in the details". Find out how you can use luxurious looking ear jackets to adorn your lobes, whether you need to look elegant in the office or enchanting during an evening dinner date.
Ear jackets will typically have subtle earring studs on the front part and a bolder design for the ear jacket. The versatility these pieces offer make them a go-to accessory for dressing up or down.
We're going to look at 8 ways you can look anything but average ear jackets.
1. Bauble Bar Lashed Out Ear Jackets , $32:
This gold look will never get old. Turn 'em upside down or just wear the stud to look fierce and feminine. You'll see why it's so easy to "lash out" over these.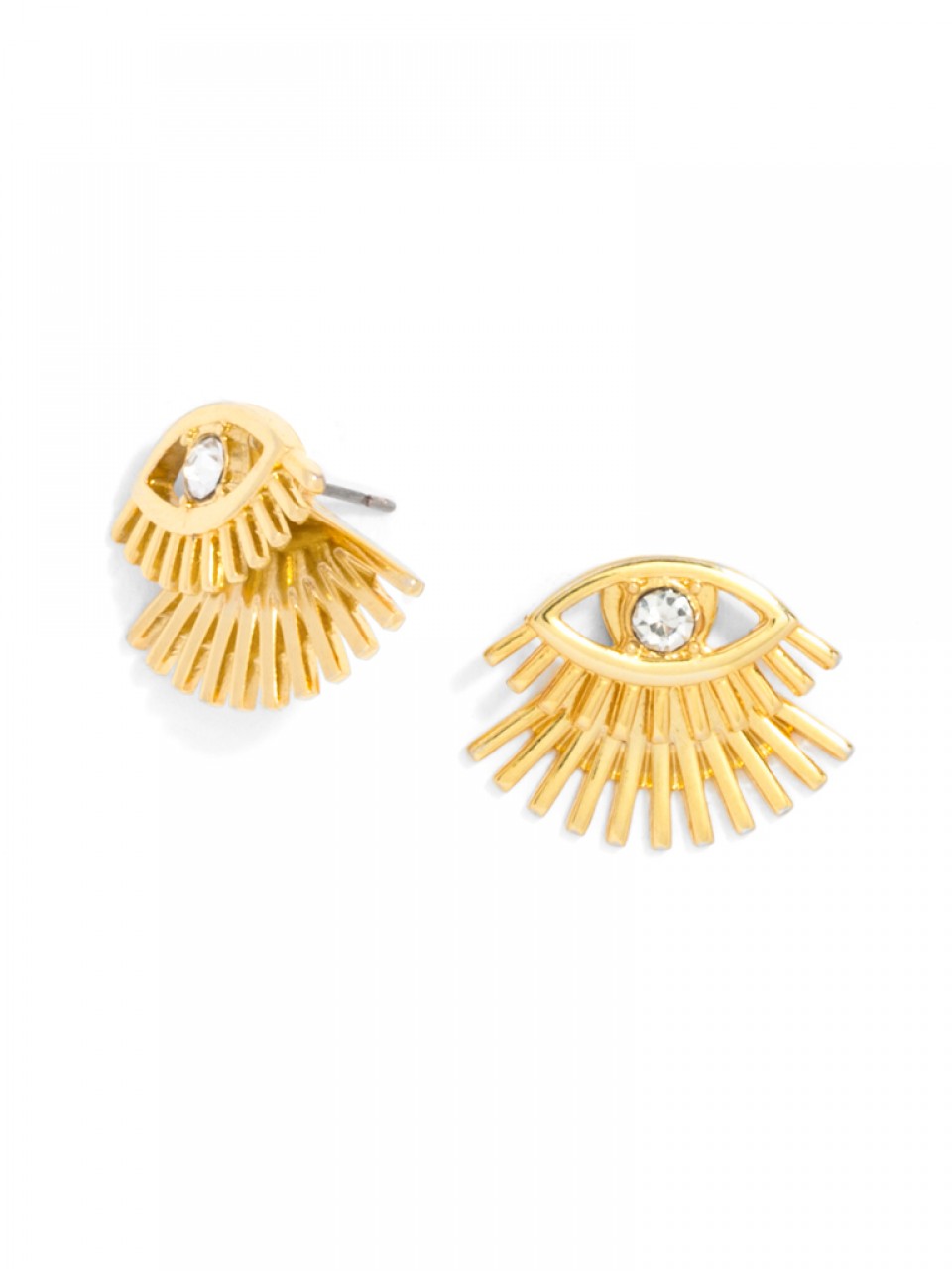 2. Nadri Ear Jackets , $50:
Chic it up with these chi-chi crystal earrings. They're perfect when you want to add a bit of edge to evening elegance.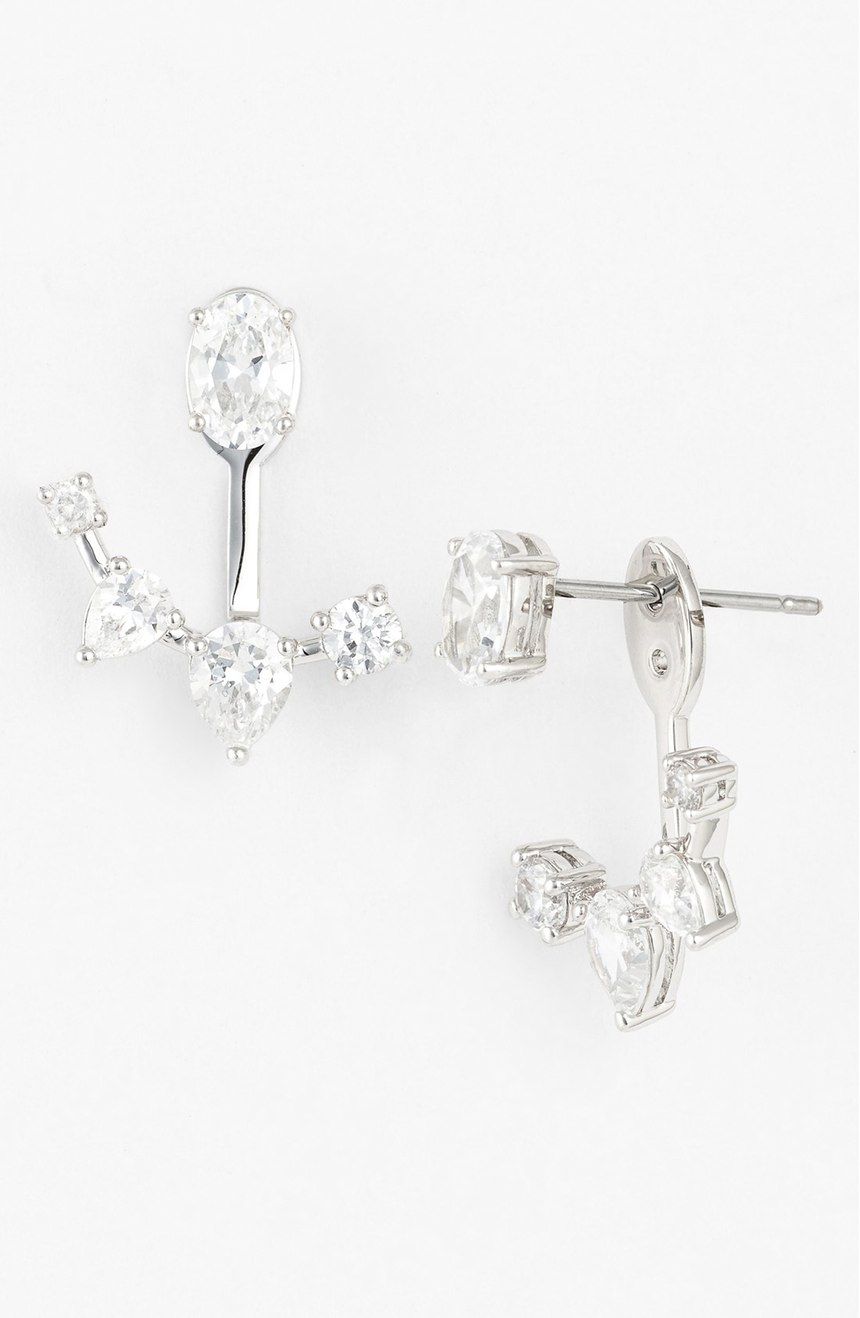 3. Bauble Bar Champagne Ear Jackets , $32:
Look beautiful while sipping your bubbly as these gold and crystal studs adorn your ears.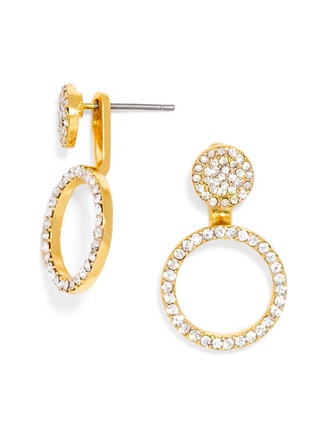 4. Dannijo Capri Ear Jackets , $295:
The pretty pastels and irresistible Italian look of these ear jackets pair perfectly with a white, summer-y sundress.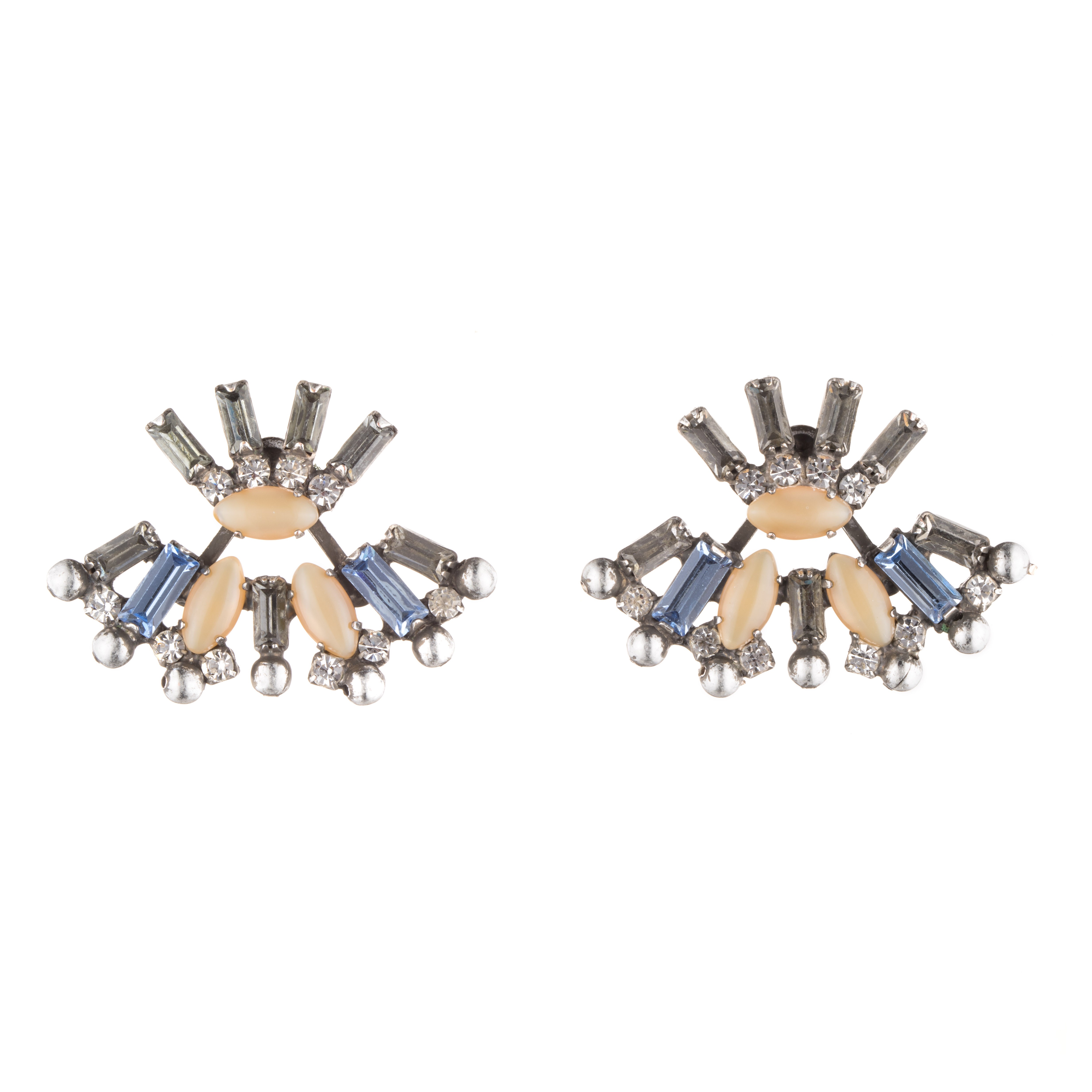 5. Elizabeth and James Astral Earrings , $195:
You'll love this celestial chic look with these 23 karat gold earrings. If you want a more delicate look, just take off the star jacket.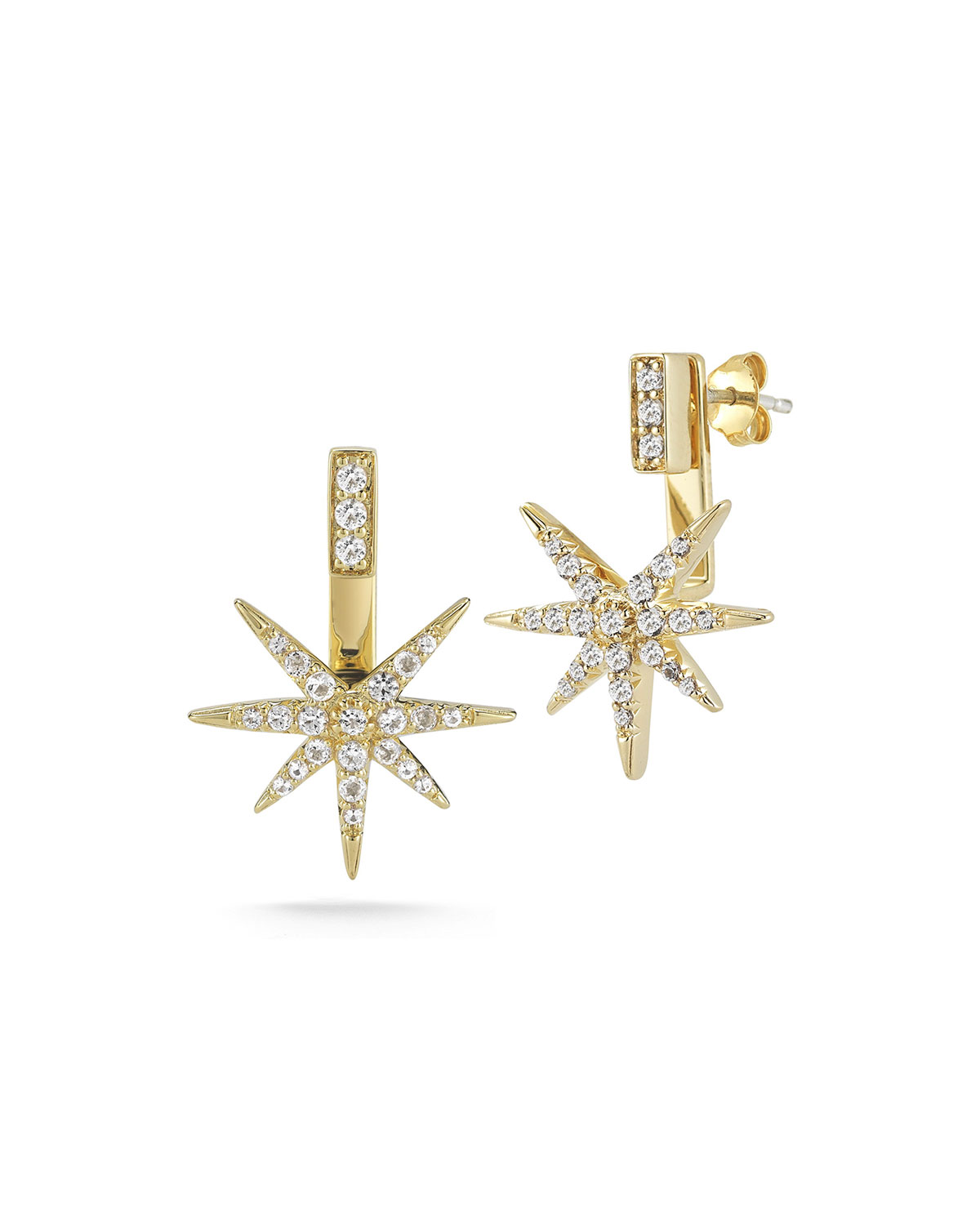 6. Pamela Love 5 Spike Earrings , $275:
These boho beauties are just what you need to look festival-ready fabulous.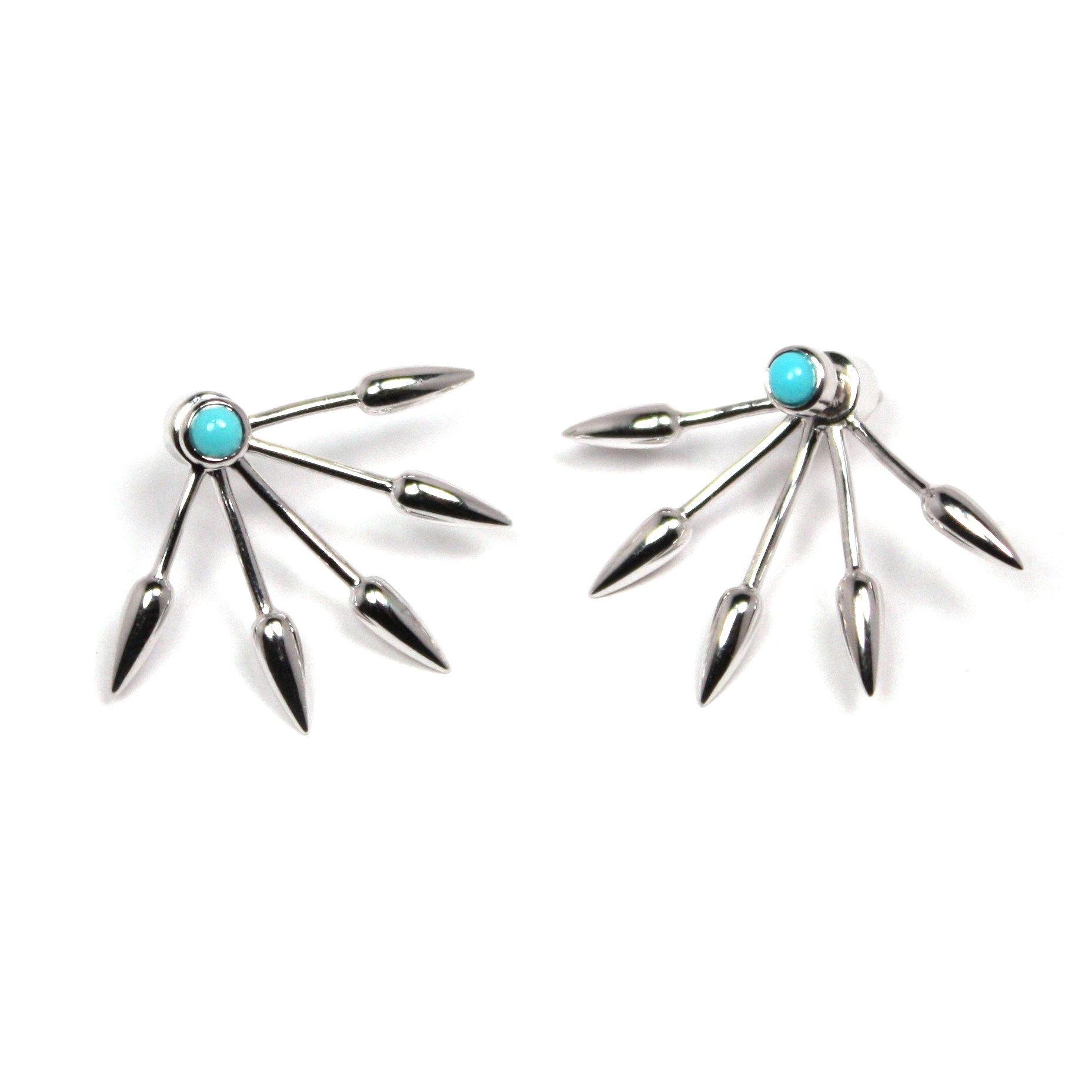 7. Kendra Scott Kellen Ear Jackets , $80:
Look daytime dazzling with this opulent ear jacket. You can get it in brass, gunmetal or yellow gold.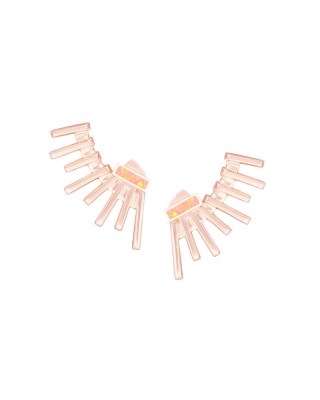 8. Lana Jewelry Fusion Ear Cuffs , $2,890:
These 14-karat yellow gold and brilliant pave diamonds are a worthwhile investment. This striking ear jacket will lend a refined sophistication to any look.